Eco-responsible: an expensive imperative but a risky transition
Lockdown has accelerated awareness of dangerous climate change among consumers. How to respond to this concern, to show credibility without being accused of greenwashing, while reinventing one's business model. This is what is at stake for retailers.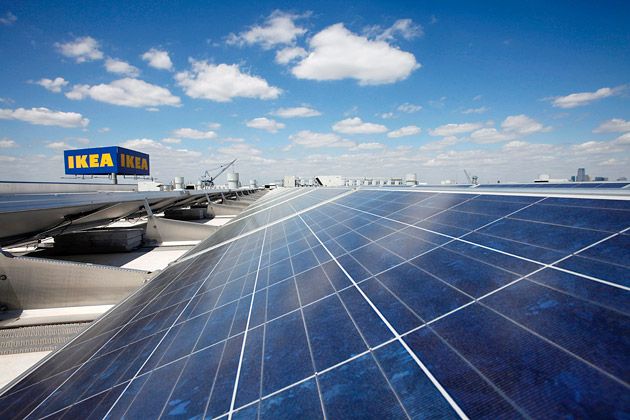 Have we all become more virtuous, more concerned about our Blue Planet, which looks pale with its hole in the ozone or the melting of both ice caps? Apparently so. The anger of the younger generation, carried by Greta Thunberg, the icon of the fight against climate change, had already paved the way. The Covid-19 crisis combined globalisation and a health crisis to change mentalities on a global scale.
In any case, there are countless studies, surveys and statements as proof. In July, Cap Gemini Research questioned 7,500 consumers worldwide and 750 business leaders. 79% of those questioned had sustainable development as a priority. 67% said they were more cautious about the scarcity of natural resources. 64% added that buying sustainable products made them happier (72% among 25-35 year olds).
The cause seems to be heard. Planting trees is no longer enough. "There has been a real increase in consumer awareness during lockdown. Sustainable development has become an imperative. At Kiabi, we now travel with partners and even competitors. It doesn't matter. The important thing is to provide our customers with the means to consume without making them feel guilty," sums up Béatrice Héricourt, Co-C.E.O. of Kiabi (turnover €2 billion and 514 stores in 2019).
The commitment to the planet is now being played out in millions (see Lego box). Taking part in the United Nations Virtual Climate Summit, Ingka Group (380 Ikea stores in 31 countries) revealed an additional €600 million investments in favour of the planet over the next 12 months. This brings the CSR (Corporate Social Responsibility) budget of the world's leading furniture retailer to €3.8 billion (turnover to 31st August 2019 was €39.1 billion).
Sorry, this content is locked. To read to full story, subscribe or sign in.
Already a subscriber ?
Please sign in
Not a subscriber yet ?
Subscribe
Select your offer and create your account to have an unlimited access to Global Retail News